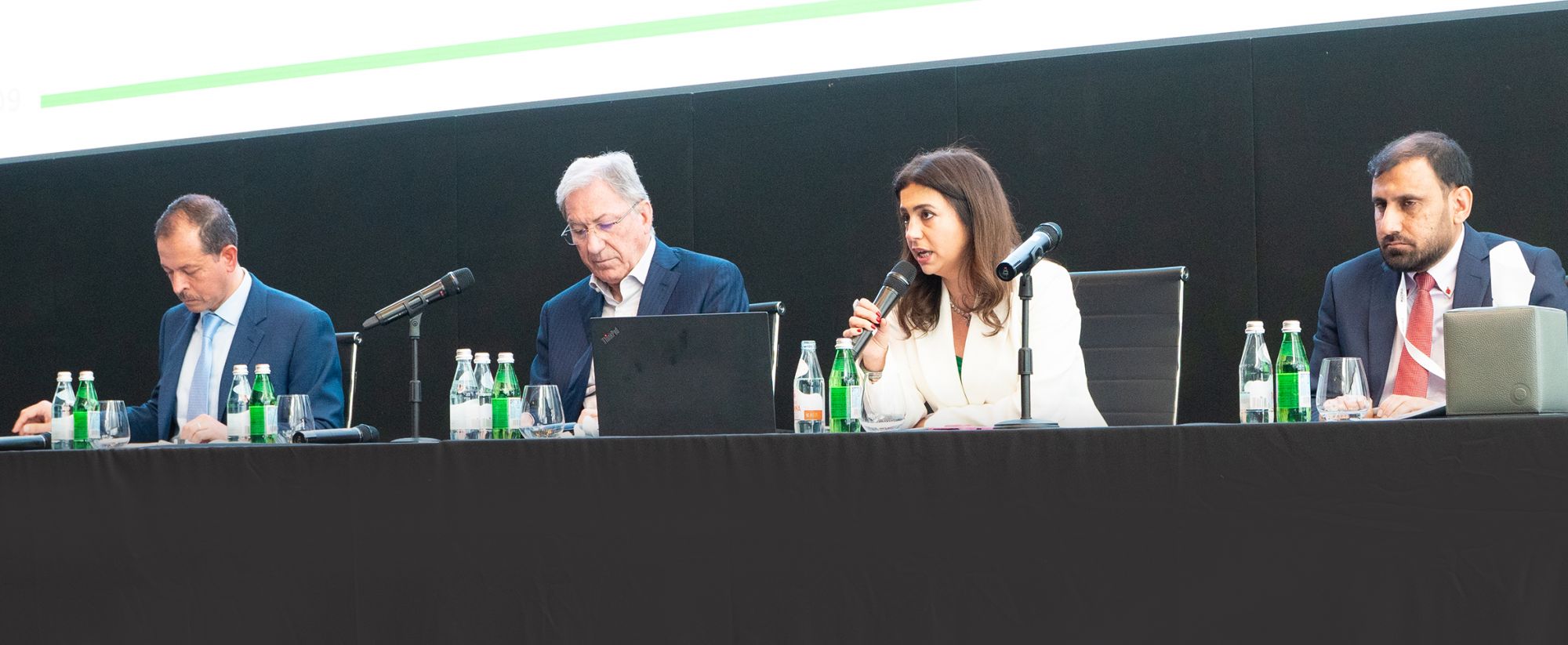 News
22 Mar 2023
Abu Dhabi, UAE; March 22, 2023: Multiply Group (ADX: MULTIPLY), an Abu Dhabi-based investment holding company held its General Assembly Meeting (GAM), reflected on a year of transformation and growth while establishing priorities for 2023. The hybrid event featured discussions on the company's financial standing, its operating asset expansion, its investment strategy across the Group's two arms, Multiply and Multiply+, and its commitment to sustainability.
Andre Sayegh, Chairman of the Board of Directors at Multiply Group commented on the Group's strategy in his opening remarks: "The Group strategy for this initial year is to retain the equity in the company and reinvest it in targeted investments to bring in higher value to our shareholders. Multiply Group is well-positioned for 2023 and beyond to carry on with its growth plans focusing on its 2 core investment arms."
In 2022, the asset base of Multiply Group quadrupled and the Group recorded AED 18.56 billion in profit, primarily due to atypical unrealized gains on investments. The operating portfolio of the Group performed exceptionally well, with a weighted average profitability growth of its subsidiaries of 38.6% annually. The Group remained one of the highest traded stocks on ADX with an average daily volume of AED 44 million during the year and was included in major benchmark indices such as the MSCI Emerging Markets Index and FTSE Russel's Global Equity Index Series.
Internally, Multiply Group was recognized for their efforts as a Great Place to Work, launched their sustainability priorities and announced a CSR commitment to clean up the oceans.
Of the Group's standing, Samia Bouazza, CEO and Managing Director of Multiply Group said: "We expect 2023 to be a year of further organic growth of our operating assets, continued disciplined investing and the possible launching of a new vertical."
Bolstered by a good first year, a healthy balance sheet and robust free cash-flow position, the company has been deploying capital across its two distinct arms: Multiply and Multiply+. Multiply operates and invests in four current verticals (Mobility, Energy and Utilities, Media and Communications, and Beauty and Wellness) with plans to launch a fashion vertical in 2023-2024, while Multiply+, its sector-agnostic and opportunistic investment arm, looks to target double-digit returns across several asset classes. Bouazza added: "Our duty is to continue to identify good companies to acquire, grow our portfolio and create value for our long-term partners and shareholders."
In her shareholder letter published earlier today, Bouazza had said: "Our most critical tasks for 2023 are to remain guardians of our holding, and our companies', balance sheets; organically grow our subsidiaries; pinpoint cash-generating opportunities to invest in, as valuations soften around the world; continue to drive our EPS growth; and contribute through our investments, initiatives and ESG priorities to the Year of Sustainability in the UAE."
Agenda items for the General Assembly Meeting also included reviewing and approving the report of the board of directors on the company's activity and financial position, releasing the board members and auditors from their liabilities for the fiscal year, and appointing the company's auditors for the current fiscal year.
Download